Blog/Personal
Friends
Links
Me
Categories
Other
Filed under:
For the über-geeks out there… Das Keyboard. It's basically a normal keyboard, only with a special feature!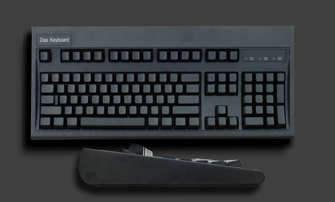 Heh. 🙂
3 Comments to "Heh, I want"
I was wondering how long it would be until you saw Das Keyboard. I have already given my keyboard Das Boot.

Comment by The Doctor — 03/07/2005 @ 8:55 pm

My mate did this on his keyboard with a penknife… It's great! You gotta be truely a geek to use it.
Leave a Reply