Blog/Personal
Friends
Links
Me
Categories
Other
Filed under:
Long time no see… well, a couple of weeks, anyway. What have I achieved in this couple of weeks? Well, Zernebok Hosting has made a few sales, which is good. The web site isn't up yet, it's still being worked on, but expect to see it sometime soon. I've also got stuff sorted out with my bank accounts for university, and things are generally not too bad. Oh, and we've got a date for moving: we depart from the island of Sanday on the 25th August, never to return… well, not for a while, anyway! That also means I've only got 27 more days of 56K Internet access, as we'll be getting 2Mbps ADSL in North Wales.
What else have I been doing? I've been carrying on with my driving lessons, which are going fine enough… probably not going to be able to sit my test before I leave Orkney unfortunately, but St Andrews is apparently not a bad place to do that either. Also got onto the St Andrews section of The Facebook, which is quite an interesting and fun site for meeting and finding out about people at uni, spotted a few familiar faces already! What else have I been doing? Not sure, random stuff, time seems to be going past slowly yet also quickly. It's odd, really.
That's me for now, I'll check back sometime!
Oh, before I go… check this out: Star Wars Episode III: The Backstroke of the West. It's, well, amusing. 😉
Filed under:
Don't worry, I am still alive! Sorry about the lack of updates recently, I've been rather busy – I'm starting university in September, and we're moving house soon, and so on and so forth. I have updated various pages on the site today, including adding some information about OpenTTD to the Where To Get It page, and making assorted updates elsewhere. Feel free to get in touch if you have any comments or queries, although please note that I do receive a very high volume of e-mail from this site so I may not be able to reply to your e-mails immediately. If you have a problem with TTDPatch or OpenTTD, please do check out the respective manuals (TTDPatch, OpenTTD). Thank you for your support! A new version of TTDAlter will be on its way soon, by the way!
Filed under:
Wow, what a week. As many of my esteemed readership will know, I've spent the past week in St. Andrews, having a taste of university life, a little look at the golf, and generally a lot of fun. So, this is an unplanned ramble detailing what I did….
Saturday 9th July
The 9th was my 18th birthday, woo! I went to see Episode III, and was very impressed by it. I then went back to the Kirkwall Youth Hostel, and after a little while, went to bed, to wake up on…
Sunday 10th July
Sunday was a day of travel – catching the Orkney Bus at 9am which would take me down to South Ronaldsay, where I would catch a boat to John o'Groats, to be ushered onto Inverness. Then it was onto the Citylink bus to Perth at 3pm, then onto Dundee at around 5.30pm. Waited around a bit with a full bladder (the toilets had closed a couple of hours earlier), and finally got on the bus to St. Andrews, where I arrived at 7.11pm exactly, to be greeted by the mama smurf, Ann. I was introduced to a bunch of people, and generally started to get settled in, as Ann cooked sausages. Shortly after that, we all ended up down the pub, and had some enjoyably random conversations about everything from Python to gin!
Monday 11th July
Monday, Monday, what happened on Monday… well, during the day, Ann and everyone else was working, so I went out and explored the town. It was rather hot, too – some 28 degrees C, I believe. In the evening, I can't quite remember what we did… oh yes, I remember, we went down to the East Sands and went paddling! That was quite good fun, we then ended up at the Union I think, on the dance machine and then playing distraction pool. Went back, had fun emptying sand all over the floor, and had more random discussions, I think.
Tuesday 12th July
Tuesday during the day was more or less the same as Monday. I took a load of photos, and the place was rather busy with all the golf preparations. It was even hotter on Tuesday than Monday. That night, we had a DVD night, and watched a few films (Shawshank Redemption, Love Actually, and some randomly uninteresting film called Bullet, I think… I was very tired by this point). Went to sleep, and that was that.
Wednesday 13th July
During the day, much the same as before, I think. I don't quite remember, to be honest. In the evening, I don't really remember either. DVDs again, possibly. Ah, yes, that's it, we watched Ghostbusters. Hehe. 🙂 We did other stuff too, but I can't for the life of me think what it was.
Thursday 14th July
Ann had Thursday and Friday off work, since the Open was taking place then. We (myself, Ann and Graeme) went into Dundee for the afternoon, where we met up with Dave (Ann's academic dad) and Jill. Had some fun exploring the wonders of Dundee, and watching Dave look at shirts, hehe. In the evening, we were going to be going to a ceilidh, but then there was some confusion as to who was meeting who when, and we ended up down the Union instead, where Ann and I (who aren't exactly the best pool players) managed to win a game against Graeme (and indeed nearly won another). Generally, mucho fun was had.
Friday 15th July
Again, I don't quite remember what we did during the day on Friday… in fact, I think a lot of the day was spent sleeping, although I kept getting woken up by the bloody RBS helicopter that flew around to advertise during the Open, grr! Anyway, I think this was the day the bin was emptied. *shudder* In the evening was the Harry Potter launch night, so we had fun there… pics are floating around in the photo gallery.
Saturday 16th July
Last day in St Andrews, and we had a Star Wars marathon, where we planned to watch all 6 films back-to-back. In the end, we only ended up watching Episodes II, III, IV and V (III was still on at the cinema in St Andrews, which was nice, I enjoyed seeing it again, and we were the only people in the cinema!), but it was still good fun. In the evening, I planned to settle down and read Harry Potter, but in the end it was insisted that I go out, since it was my last night, so I did, and we did have quite good fun. Ann and Suzanne left early, but myself, Jaz, Ciara and Graham had quite a good (but tiring) night. 🙂 It was a nice way to finish my week at St. Andrews, anyway!
Sunday 17th July
Sunday morning, and I managed to get up at around 7.30am after my alarm went off. Packed everything, sorted out some food, said goodbye to Ann, and walked to the bus station. Got on the bus to Dundee at 8.30am, and that was me on my journey! On the bus to Perth, I finally got around to reading Harry Potter (I'd read the first 2 chapters the previous day, but not had time to go further), and I was engrossed in this for the rest of the day. I finally finished the book at 7.30pm, and was quite moved by it, I hadn't expected that ending! Got onto the ferry to Sanday, and went home. And that was that. 🙂
Well, this ramble has taken a while to write and isn't all that interesting, but that's in a nutshell some of what I did this past week. I did have a lot of fun, so thank you to all of those people who were so nice and so on last week. I look forward to seeing you all again in September! 😀
60 days until university, woo! (and 21 days until exam results, the great moment of truth!)
Filed under:
Wow. I never expected that to happen!
I can't wait for the 7th book!
(a more detailed review will appear soonish, I've only just got home… as well as more details on the past week's activities, and photos!)
Filed under:
(note: I meant to post this a week ago, but forgot)
Wow.
(the cinema up here is a bit slow, but after seeing Episode III, this is what I thought. I saw it again yesterday, as part of a Star Wars marathon that shall be detailed in a future post, and still thought it was great :))
Filed under:
Well, a quick blog to do just that… I am in St Andrews right now, and it's been quite fun so far. The 10 hours of bus, boat, bus, bus, bus, bus wasn't really that fun yesterday, to be honest, but it was nice to finally get there… there was even a birthday cake waiting for me! Woo! 😀
Right, I'm currently searching this system for spyware, because it's rather slow and tempremental… I'll check in later in the week no doubt! 🙂
Filed under:
Today is my 18th birthday, woo! While I'm not officially 18 for another 5 hours and, hm, 19 minutes as of Right Now, it's the 9th of July, so it will do. 🙂
Right, have I packed everything? I think I have… got a boat to catch at 9am or so, so I'm off to bed now! I'll update the blog on Sunday or Monday when I'm in St Andrews! 😀
All donations and presents are gratefully accepted, by the way! 😉
Filed under:
… until I am 18. 🙂 4 days to go until I head down to St Andrews to see the delightful Pan.
That is all. 🙂
Filed under:
As you may have noticed, the site layout has changed! If you are having any weird problems, try a hard refresh to update any files your system has cached (Press Ctrl+F5). If that doesn't work, send me a message via the Contact Page.
The rest of the Locomotion network will be updated to the new style as soon as i can manage and any comments you have on the new style are very much appreciated.
Also remember to check out the new Locomotion Cache, which allows users to upload their own scenarios and new objects for Locomotion and allows other users to download them for use! Or you can wait until i fix the style and you can save your eyes from that awful green.
Have fun!
Filed under:
For the über-geeks out there… Das Keyboard. It's basically a normal keyboard, only with a special feature!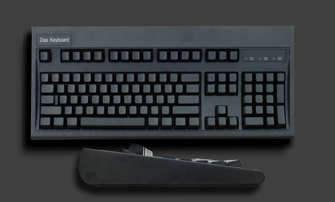 Heh. 🙂