Blog/Personal
Friends
Links
Me
Categories
Other
Filed under: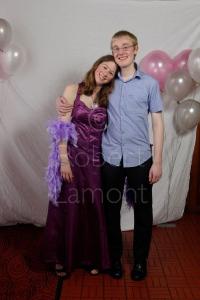 Hmm, just read that a new Crazy Frog "song" is being released tomorrow… another one! This one isn't by Jamster though, so hopefully (hah!) we won't be bombarded with too many adverts on TV and so on, but oh well, we'll see. IIRC, this "song" was actually created earlier in the year, as I think I heard it on Radio 1 back when the Crazy Frog was relatively new, and not quite as irritating as it now is. Anyway.
Twas the "prom" on Friday (still don't like that word, too American, but oh well) – a very good night it was indeed. As one can see from the picture, I was there with Abigail (thanks to Robert Lamont for the photographs, if you live in Orkney and are wanting photos done, give that man a bell) and an enjoyable evening was had by all. Things perhaps got slightly out of hand on the, hmm, alcohol front, which is generally quite rare for me, but it was fun all the same. 🙂
In town again tomorrow, driving lesson. Oh, from now on, blog entries will likely not be every day, only when I have something to say, which is probably more interesting that way anyway. Enjoy yourselves, and I'll see you soon.